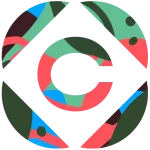 Cannapi is seeking a Fulfillment Associate to support our retail dispensary operation. The Associate is responsible for accurately preparing customer orders in a timely manner.  They will work directly with the Inventory Manager to ensure that the inventory room is kept in working order, clean, and productive at all times, while abiding by all policies, procedures, and operational guidelines.
Prepares and fulfills customer orders
Product packaging and general production support
Maintain accuracy and consistency over long periods of time
Maintain an organized and sterile work environment
Understanding of all positions of the fulfillment room to ensure all daily tasks are completed and accurate. Reports all daily issues and changes to Inventory Manager to take appropriate action.
Abide by compliance procedures and regulations regarding the state's specific marijuana laws.
1+ years of backend inventory management or warehouse experience
Extensive knowledge of marijuana product range
Exceptional organizational skills and attention to detail
Ability to work independently and with others
Ability to stand or walk for up to eight hours a day.
Minimum 21 years of age
Must possess valid driver's license or state ID
Must pass any and all required background checks