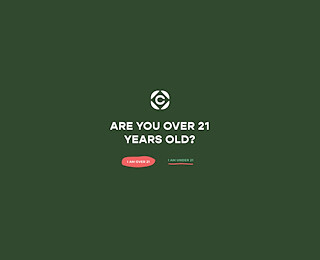 Recent changes in marijuana laws have given Massachusetts residents more freedom when buying cannabis products. What was once reserved for medical patients has now become available to recreational customers, as well. When searching for a well-respected recreational marijuana dispensary, check out Cannapi for quality products and exceptional customer care. Our shoppers consistently rate us as one of the best marijuana dispensaries in Massachusetts due to our wide range of products available to both medicinal and recreational clients.
8 Compelling Reasons To Buy Recreational Weed From Cannapi
1. You'll love our prices. Recreational cannabis dispensaries have gotten a reputation for being overpriced, and while that may still be true in many weed shops, it's not the case at Cannapi. While on our website, explore low-cost items meant to fit in your weekly budget, such as pre-rolls and edibles.
2. We have everything you're searching for in one convenient location. From dozens of popular strains and THC concentrates to tinctures and vape products, there's a lot to choose from when you shop in one of the state's most reputable recreational and medical cannabis dispensaries.
3. We offer easy pick-up services so you don't have to wait in line. Browse our recreational marijuana dispensary online, place an order, and pick up your cannabis items from our location in Brockton. If you prefer an in-person shopping experience, we can accommodate that, as well.
4. Our knowledgeable budtenders can guide you to the right products based on your goals, budget, and experience using cannabis. Let us know if you're a first-time consumer and we'll help you select something with a low THC level. Ask about heavy hitters if you're experienced using cannabis.
5. Although many cannabis dispensaries in the United States cater to medical patients, here at Cannapi, we sell to both medicinal and recreational customers. Whatever your reasons for using cannabis products, we strive to provide the best customer service.
6. Get educated about cannabis and methods of consumption on our website. If you have questions after browsing our online resources, feel free to reach out to our weed store by calling 508-857-4070 or stop in when you're driving through Brockton.
7. Cannapi is one of the only marijuana dispensaries near you that strives to offer the 'Ultimate Customer Experience'. We achieve this goal by warmly welcoming you to a comfortable and relaxing atmosphere when you walk through our doors, then providing a truly custom experience from start to finish. If you want to feel like a valued customer, Cannapi is the perfect recreational marijuana dispensary.
8. Our online weed store is easy to navigate; shop by category, effect, or strain type. Keep in mind that our staff is just one phone call away if you have questions for us about our cannabis products.
Enjoy high-quality THC and CBD products from Cannapi; browse our menu online or stop in to our Brockton weed shop for personalized customer service. We have everything you need, from pre-rolls and pre-roll packs to tasty edibles, cannabis beverages, topicals, tinctures, and weed.
Cannapi
+1 508-857-4070
255 North Pearl Street
Brockton MA 02301 US